Now is the Time!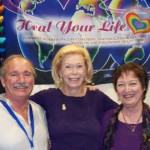 Become a Licensed Workshop Leader! NOW YOU CAN BECOME LICENSED AS A HEAL YOUR LIFE WORKSHOP LEADER AND LIFE COACH THROUGH A PROGRAM AUTHORIZED BY HAY HOUSE AND APPROVED BY LOUISE HAY! Learn How to Assist Others in Their Growth… While Enhancing Your Own Personal Growth  and Adding More Light and Love to Our Planet! Spend the most incredible week of your life with an amazing group of people all committed to bringing positive changes to the world! Our small group sizes provide an excellent … [Read More...]
Come Change Your Life With Us!
Thank you so much for your interest! The Heal Your Life® training is a powerful program for helping you to add skills to an existing career or start an entirely new one! We hope you can join us in 2016. Patricia had the privilege of studying personally with Louise Hay for several years, and was chosen by Louise to lead the Love Yourself, Heal Your Life® workshop. This evolved into … [Read More...]
Find a training near you.
Contact each teacher directly - using the info below. Important note - you must take the workshop leader training to be eligible for the Heal Your Life coach training, which is our advanced level. USA: USA locations for 2018: Sold out for the year.  Please check back for 2019 dates. ARGENTINA: Dates to be announced Buenos Aires, Led by Cecilia Tofanari  [email protected], Phone: +54 11 4864-0977 For a list of HYL teachers and coaches trained by Cecilia Tofanari, … [Read More...]
Find affirmations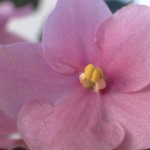 Learn to use the power of positive affirmations and cosmic ordering in your own life! We all have a constant stream of thoughts going through our minds. Often the thoughts are about what we don't like about our life, and most of the time we're not even truly conscious of these thoughts, yet they are creating our future experiences! Consciously practicing affirmations is a way to re-train your mind to think differently and to focus on what you want. Louise Hay is one of the modern pioneers in the use of affirmations to make dramatic changes in your life! Affirmations are positive, present … [Read More...]