June 5 – 11, 2017

in Calgary, Canada – completed. See below for testimonials.


July 24 – 30, 2017

at Woodside Conference Centre, Kenilworth, UK – completed


Oct. 9 – 15

at the Island Palms Hotel, Shelter Island, San Diego, CA
         For HYL coach trainings in other countries, go to:

http://www.healyourlifetraining.com/trainings-around-the-world
Now is the perfect time to add a very powerful
tool to your HYL practice…
Become an HYL life coach!
HERE IS SOME GREAT NEWS! Since you have already completed the heal your life workshop leader training which is of course, prerequisite to the HYL life coach training, you are already halfway down the road to becoming a very special life coach using the powerful tools provided to us by Louise Hay! If you have found this page but have not taken the Workshop Leader Training, please go here for information and registration.
OFTENTIMES WE ARE ASKED, "What does Heal Your Life coach training offer that other life coaching programs do not? As a Heal Your Life coach you will be coaching people in the use of Louise Hay's powerful and proven healing techniques, you will not find these specific techniques used in any other coaching program. When you consider that Louise Hay's book, You Can Heal Your Life, has sold well over 55 million copies worldwide (and growing), and translated into 42 languages, it may give you a hint as to the power of the techniques and principles she shares in the book. The HYL coaching combines Louise's powerful work with core competencies for effective coaching. See the list of topics included below.
EVEN IF YOU HAVE ALREADY CERTIFIED in another coaching program our Heal Your Life methods and techniques will vastly improve the effectiveness of the work you are doing with your clients. Both you and your clients will be astonished at how quickly positive, lasting change can occur. Licensed Heal Your Life Teachers who have added HYL coaching to their practice are discovering that their ability to effectively help people grow and heal, immediately improves many times over.
"The coach training is awesome. In the past month alone I have added 6 new coaching clients to my practice. I love doing the coaching and working with people on a one to one. Highly recommended."
~Lynn Meadowcroft, United Kingdom
FOR MORE COMMENTS FROM HYL COACHES LOOK HERE.
WHY DO WE INSIST ON THIS TRAINING BEING DONE IN-PERSON? Because the most powerful understanding and application of coaching skills must happen in person rather than through webinars, email, Skype, or telephone. One simply cannot learn  high quality and effective coaching skills without having an opportunity to practice, communicate, and share with real people – live and in person, PERIOD! Additionally, and equally as important, your own personal growth simply skyrockets as a result of being with like-minded people throughout the training. A true and deeper realization of how beautiful people really are can only occur when you get a chance for deep one on one sharing in this safe environment. You will go away from this training with a solid understanding of who you really are and  how to connect more deeply with your own clients.
"I just wanted to let all you HYL teachers and coaches know that I was trained in 2011 and this career just keeps getting better and better. I have been busy and steady with hosting workshops here in Canada and coaching clients 1 on 1 and it keeps spreading the healing with such passion! Be authentic and your clients will come. Happy Sunday, keep shining your light!"
~Heidi Martin
"I have been reflecting on the coach training. One of my favorite memories is of pairing up, sitting outside, and actually coaching each other. Of course, I got paired up with Patricia Crane. She coached me. I coached her. It was a rich (and emotional) experience.  Working one-on-one with clients can be so incredibly rewarding. Not to mention it is another income stream in addition to offering workshops!"
~Sandra Filer
FOR MORE COMMENTS FROM HYL COACHES LOOK HERE.
San Diego Coach Training
Oct. 9 – 15, 2017

Location: Island Palms Hotel, Shelter Island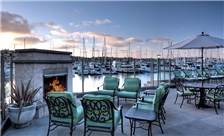 Investment: $3,795 includes a complete coaching manual, a Skills book for clients with numerous handouts and forms, new meditations and exercises for your groups, double occupancy lodging for six nights, most meals, and follow-up.  (Single occupancy is $540 extra.) Register 3 months early for a $300 discount on your balance.
Deposit is $795. (Note- this is nonrefundable due to all the expenses we incur for organizing the training.) Once you register you will receive a confirmation email with all details and instructions for your balance, which is due Aug. 25th. We also offer a 2 payment plan, half on Aug. 25th and half on Sept. 25th. If you've registered early, the balance is $2,700US for double occupancy and $3,240 for single.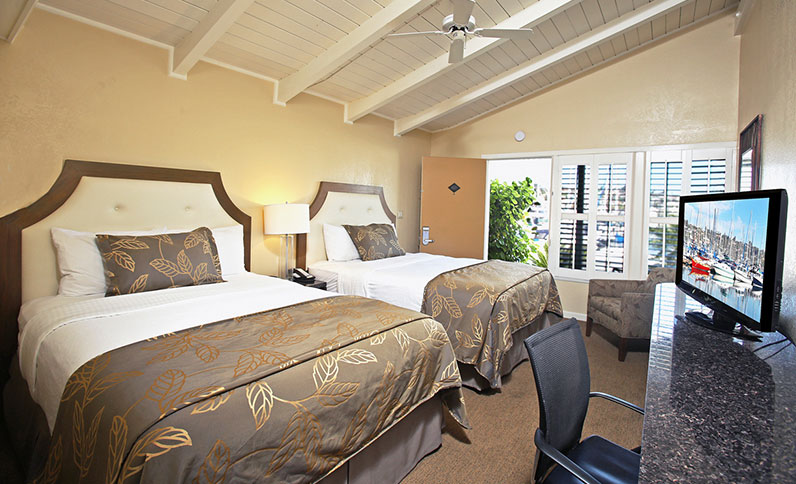 Your spouse or friend can come with you for this training. Their total cost is $879US and includes lodging with you,  2 dinners, and any special activities we offer.
Deposit is $299US.
Topics covered for coaching certification:
OVERVIEW:
The historical and social context for coaching
 Why coaching works
 Roles and responsibilities of both coach and client
 Differences between coaching and therapy
How Heal Your Life coaching is different from other types
ETHICAL GUIDELINES
CORE COMPETENCIES FOR COACHES:
Creating trust with your clients
Skills in listening and questioning
Effectively using Heal Your Life exercises for awareness and change
Promoting skills for choosing new thoughts and actions
Accessing inner wisdom for guiding clients
Creating an effective action plan with your client
Handling challenges with clients
PRACTICAL MATTERS:
Phone and email etiquette
Questionnaires and agreements
Establishing boundaries
Record keeping
What to charge and billing insurance
MARKETING YOUR COACHING PRACTICE:
 Identifying your target market
 Designing your marketing plan
 Marketing materials
 Free and paid advertising
 Establishing your budget (investing in yourself and your business)
 Heal Your Life workshops as a vital part of your marketing

WHAT YOU WILL RECEIVE:
Complete Coaching Manual
Client Skills Book
IN ADDITION TO THE COACH TRAINING, THE ADVANCED INCLUDES:
New meditations and other techniques for growth
An outline of the Success Strategies for Women on the Go talk I've given for numerous networking groups. (Called Success Strategies for People on the Go when the group is a male-female mix.)
Bonus handouts on how to create your own products
---
What other teachers are saying about the HYL coach training
2017 – Calgary, Canada: All of our participants said they felt ready to coach!
"Amazing instructions, giving empowerment to the coaches to spread the love and light to others. A course like no other! We can and will help others find their path to prosperity, health, and happiness!" – Shari Ladds, Furgus, ON
"I feel I am ready to coach now! I have a template to follow and many tools and techniques to support my clients. I was able to gain more confidence and wonderful feedback during the training. I can't wait to embark on this path!" Candace Kendrick, Calgary, AB
"The training takes you to the next level of self-improvement. The growth I experience was indescribable. So grateful for the experience." – Kasey Kipien, Hamilton, ON
" I attended the workshop leader training and HYL coach training back-to-back, and they more than met my expectations. A whole new world has opened up for me!" – April Jones, Calgary, AB
"The HYL coach training is the greatest gift I have ever given myself. This powerful yet heartfelt training program has prepared me with so many incredible tools, hands-on coaching experiences, insights, and the confidence to move forward with love to support other to grow in a loving supportive way, personally and professionally. " – Mavis Stokotelny, Dauphin, MB
"Thank you for everything! What a blessing to choose the right path in a life calling." – Amal Al Awhad, Saudi Arabia
"The Heal Your Life Coach Training is a blessing to all who experience it! Life changing, confidence building, and more!" – Carol Hemsing, Brooks, AB
2016 – San Diego, CA
"This training elevated me to expansive new levels of personal and professional effectiveness and confidence. I treasure the personal relationships and professional  collaboration at this inspiring training." – Kathy Malkin, Edmonton, AB, Canada
"The value of the workshop leader and coach trainings are immeasurable! They are truly life altering experiences for which I am so grateful!" – Wendy Gonter, Morgan Hill, CA
"Now I understand the difference a coach make in someone's life. It was a week of learning and a week of "aha" moments. Thank you to the entire team!" – Diane Szlabey, Edmonton, AB, Canada
"The HYL coach training has provided me with the tools and resources I need to do what I have always felt called to do – empower others in their healing journey. Thank you Patricia and Rick!" – Janet Robinson, Regina, SK, Canada
"As a psychologist, the coach training helped me to find easier, faster, and more effective way to guide my clients!" – Mariana Lopez de la Fuente, Celaya, Mexico
"HYL coaching adds a warm, spiritual, effective tool to my tool belt. I am honored to share this work." – Genie Lee Perron, Plymouth, MA
2016 – Orlando, FL
"The coach training was the most profound experience and through training I've gone through. The practices done during the training allow me to go home with high confidence that I can do the coaching right away! I love the spirituality of this program and that we can work from the heart." – Silvina Fernandez, FL
"If coaching others toward success in living their best life to the fullest is your calling, there can be no better preparation than the HYL coach training!" – Ann Marie Vick, TX
"The training exceeded my personal and professional expectations! I received everything I need to launch my ship from the safe harbor of learning that was created for us. " – Alyssa Martin, PA
"I feel empowered with all the resources I need to coach and inspire others." – Maria Blanco, FL
2015 – Carlsbad, California
"Patricia and Rick did an exceptional job of preparing not only the group for coaching but myself too. I have the confidence to continue on the journey of helping others through the journey of life." ~ Joanne Mahoney, CT ~
"The HYL Coach Training is truly life changing. A well planned, organized and intentioned week of learning and growing.  I am very grateful for the opportunity." ~ Kami Anderson, CO ~
"This is an amazing training for coaching with heart. The practical tools and opportunity to practice with each other gave me confidence to begin my coaching with others." ~ Bebe Janish, VA ~
"I have been receiving coaching for the past couple of years and this course exceeded expectations for the preparation for Spiritual Coaching. This is Divine Coaching!" ~ Kelly Vass, Alberta, CANADA ~
"The coaching program was so much richer than I expected. Having the experience of coaching and being coached throughout the week has given me the confidence to get going.  I highly recommend this program." ~ Carrie Andrews, Ontario, CANADA ~
"I was worried I would not feel equipped at the end of this course, but boy was I wrong! We did so many practical exercises I know I'm ready to go!!" ~ Mairead Palermo, Ontario, CANADA ~
"Rick and Patricia walk you through each step and give realistic examples that help prepare us for our next level." ~ Simone Babineau, New Brunswick, CANADA ~
"The training I have received from Heart Inspired and HYL has been life changing. I am overwhelmed with gratitude for Rick and Patricia and the work they do." ~ Meg Davies, NE ~
"This training gives you the external tools to lead effective coaching sessions and helps you to develop the necessary internal tools to be a great coach. I highly recommend this training!" ~ Gita Pimentel-Rigney, CA ~
"I am so grateful for HYL Coach Training and Heart Inspired! My life has transformed and my vision is clear." ~ Zetta Alderman, CO ~
"It's a wonderful program you prepared for us. I would never have imagined I would feel confident that I could be a good coach in a week." ~ Handan Cengiz, Istanbul, TURKEY ~
 UK – 2014
"The coach training exceeded my expectations. I discovered insights into my own life and gained the knowledge and skills for sharing HYL work with others. I am ready to coach!" – Marie Sheahan, UK
"The coach training was amazing for my own personal growth as well as acquiring the skills I need to continue my HYL work. Amazing leaders – thank you Patricia and Rick!" – Mei Flynn, UAE
"The training has given me confidence and practical application of how to coach. All the skills are taught in a very beautiful way, enabling one to learn at their own level of understanding. This is the only training where encouragement is taught over competition. Thank you!" – Gayatrri Bhartiya, India
"This was an amazing journey. It was everything I hoped for and more. You have shown me everything I need to know to become a great HYL coach. I feel ready to put this into practice!" – Jolanda van Santen, Netherlands
"Excellent learning and growing experience!" – Roald van de Munt, Czech Republic
DENVER 2014
"I have been coaching and being coached for 3 years. I learned more about myself and shifted more in these sessions than I ever have." – Holly Hanson, Canada
"The coach training was more of an experiential awakening than an instructional seminar. It invited us "into ourselves" and taught us skills to do the same for others." – Jani McCarty, Evergreen, CO
"The coach training was amazing. Patricia & Rick impart so much knowledge in an environment where it is safe to learn and practice. I highly recommend this training." -Jamie Phillips, Grand Blanc, MI
"This week has been incredible in every way. Patricia & Rick are a wealth of knowledge and wisdom." – Heidi Martin, Canada
ORLANDO 2013 (13 out of 17 participants rated their expectations completely met – a 10)
"I've had 3 coaching courses and this one is the best! This one has the part that others miss – the spiritual inspiration that all human beings need. I lovingly recommend it to everyone that wants to make a difference in her/his life and the lives of others." – Bhama Figueroa, Puerto Rico
"Rick and Patricia deliver an outstanding coach training! Their knowledge and superior ability to deliver in a completely caring and warm environment inspired me. I now have the confidence I need to be an amazing coach!" – Brenda Fedorchuk, Canada
"I am going back with a lot of confidence, practical tools, and skills. I can't wait to begin. I feel empowered to deal with a variety of situations. I love the integration of spirit and divine guidance and working from the heart. -" Surabhi Kalsi, India
"I expected this training to be great and it was exceptional. I'm so prepared in every way to begin HYL coaching thanks to Patricia & Rick. Not only do they cover all aspects of th coaching, marketing, and business, but they truly care about you as a person and light being." – Cheryl DeVaul, NM
"A highly comprehensive coach training program that makes wonderful use of affirmations and other growth-priented tools from the philosophy of Louise Hay. I would highly recommend it to anyone!" – Jaishree Seelamuthu, India
"It was a very complete program that takes you step by step through the art of coaching, from it's inception to even how to go about marketing your services. I loved it!" – Magnolia Rosales, Guatemala
"The HYL coaching program was great and informative. I like how it applies the spiritual principles with coaching individuals. I feel I am equipped to be a successful HYL coach." Keysha Sailsman, Cayman Islands
"The coach course is an excellent journey for yourself along with the development of skills as a coach. patricia and Rick truly care about your success!" – Carolyn Hillenbrand, NC
"In one week I feel I am a confident coach. The HYL Coach Training was worth every moment to come all the way from India to Orlando!" – Geetha Sellamuthu, India
"Patricia & Rick are excellent teachers! I feel very prepared to be an HYL coach." Diane Harris, ME
The group size will be limited, so please sign up soon to secure your place.
---