Patricia Crane, Ph. D. – Author, trainer, speaker 
Patricia's missi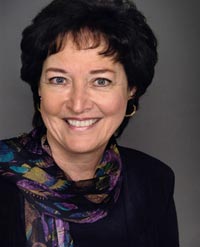 on is to empower people worldwide with the inner resources and outer skills they need to achieve their dreams. Her company, Heart Inspired Presentations, LLC, provides workshops, training, and products to support this mission. She and partner Rick travel throughout the US and other countries sharing an uplifting message of how to create abundance in every area of life.
Patricia's own search for meaning started during a very stressful time in her life. She began practicing a simple meditation technique "just to reduce stress" and instead discovered a spiritual path and connection. She later completed a Ph.D. in social psychology with a specialty in developing wellness programs for the worksite and taught Stress Management at numerous businesses and a local university.
In the process of pursuing her own spiritual development through reading numerous books and attending workshops, she met best-selling author Louise Hay ("You Can Heal Your Life") and attended Louise's first week long intensive. Patricia was later asked to join the Heal Your Life staff for the intensives and then personally chosen by Louise to lead the powerful Love Yourself, Heal Your Life® workshop. Leading this workshop evolved into a worldwide training program for Heal Your Life® teachers.
During the past twenty years, Patricia has led hundreds of workshops on a variety of topics: Success Strategies for Women on the Go, Creating a Prosperity Mindset, Healing the Inner Child, Assertiveness for Women, Creating Powerful Affirmations, Reiki Healing, Heal Your Life trainings, and many more.
Additionally, Dr. Crane is the author of Ordering from the Cosmic Kitchen: The Essential Guide to Powerful, Nourishing Affirmations, and has produced several audio CDs on meditation, visualization, and stress reduction. For a full list of her CDs, please go to: www.heartinspired.com/audio
Rick Nichols – Storyteller, Workshop Leader, Teacher
Rick Nichols, a partner in Heart Inspired Presentations, LLC, and an expert on Human Potential, is a writer, storyteller and international speaker. With his inspirational, warm, and humorous style Rick has captivated audiences around the world. He is a speaker of many facets: a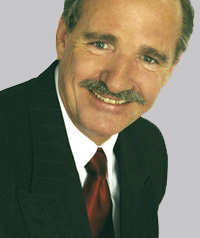 storyteller, poet, and philosopher, as well as a teacher and student of life.
Raised by a pair of alcoholic combatants in a domestic war zone along with five siblings, Rick learned much about coping with adversity, stress management and strategic communications early in life. Upon awakening the morning of his 17th birthday he had to face the fact that while others his age were about to graduate high school, he was failing the 9th grade as a result of dyslexia and a troubled home life. It was on that day that Rick leaped from one war zone to another, as he joined the US Navy and eventually went to Vietnam, where his education really began.
He learned important things that the public school systems didn't teach: self-esteem, teamwork, cooperation, compassion, strategic planning and honor among friends. One of the most important things he learned was that he is capable of learning, and that he has value; nobody had ever told him that before.
On a life mission to "Inspire people the world over to a higher level of thinking about who they are, what they've got, and how to bring themselves more fully into the world," Rick presents programs and presentations designed to shift a person's perspective, which opens them to a deeper self-awareness and greater potential for a fulfilling life. The rich diversity of Rick's salt and pepper background is sprinkled throughout his presentations. He has experienced the highs and lows of life, learned how to make the best of it all, and is willing to intimately share it with his audiences.