Become a Licensed Workshop Leader!
NOW YOU CAN BECOME LICENSED AS A HEAL YOUR LIFE WORKSHOP LEADER AND LIFE COACH THROUGH A PROGRAM AUTHORIZED BY HAY HOUSE AND APPROVED BY LOUISE HAY!
Learn How to Assist Others in Their Growth… While Enhancing Your Own Personal Growth  and Adding More Light and Love to Our Planet! Spend the most incredible week of your life with an amazing group of people all committed to bringing positive changes to the world! Our small group sizes provide an excellent environment for learning.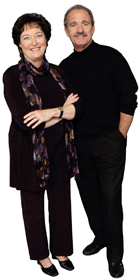 Dear Friends,
Welcome to Heal Your Life Training! We are dedicated to empowering people worldwide to happier, healthier, more successful lives. For information, including dates and fees, on our worldwide Heal Your Life certification courses look here. You can also fill out the form in the left hand side bar and you will automatically receive email with all the exciting details as well as updates on new courses being offered.
We want to be sure that the world is aware of the programs our licensed teachers are offering and so we help wherever we can. At www.HealYourLifeWorkshops.com you will find a listing of licensed workshop leaders worldwide and their upcoming events. Regardless of the work you have done previously, please know that their workshops, study groups, telecourses and lectures will give you a quantum leap forward.
The teachers listed have been trained in our basic coures to assist people in releasing the past and creating a positive future using positive affirmations, visualizations, inner child work and more. Although much of their training is from the philosophy of Louise Hay, best-selling author of You Can Heal Your Life, many have also trained in other techniques such as Reiki Natural healing, hypnosis, NLP, etc. In addition, we have now trained certified Heal Your Life® Coaches, they are fully qualified to guide you through challenging life issues, contact them if you would like individual help for achieving your dreams.
"The Secret" has received much publicity lately. Louise Hay's books have ALWAYS contained the secrets to creating the life you want. The Heal Your Life teachers are uniquely prepared to assist you in applying these ideas to every area of your life. If you are not experiencing what you want in relationships, prosperity, health, or career, you owe it to yourself to contact one of our trained teachers. To learn more about the power of affirmations to change your life, click here.
Millions have read the books and experienced wonderful changes in their lives. Now, through the workshops led by certified teachers, tens of thousands have had an opportunity to experience the power of the Louise Hay philosophy.
Patricia's book , Ordering From the Cosmic Kitchen: The Essential Guide to Powerful, Nourishing Affirmations, is a fun to read, yet powerful instruction on how to manifest the life of your dreams. If you would like to read some free excerpts from the book, click here.
Do you want to learn more about the Law of Attraction and how it works? Click here.
For a directory of certified teacher-teachers around the world click here.
LEARN MORE ABOUT CREATING POWERFUL AFFIRMATIONS
I Claim My Magnificence!
To download a copy of the words from our YouTube video, click the above link.